IP67 Dimbare LED drivervoeding
Dimbare LED-driver LDP-150M0120 IP67 biedt ingebouwde schema's voor timer-dimmen waardoor de energiebesparing en CO2-reducties die worden bereikt met LED-verlichting verder worden verhoogd . Gecontroleerd door een op infrarood gebaseerd programmeerapparaat, biedt de volledig geprogrammeerde IP67 dimmalbe led driver voeding alle dimmogelijkheden en een breed scala aan uitgangsstroom in een enkele outdoor led-driver , die maximale flexibiliteit biedt met aangepaste bedieningsinstellingen en intelligente besturingsopties voor OEM's, als een dimbare led driver voeding kan worden geprogrammeerd voor veel verschillende lumi naire ontwerpen.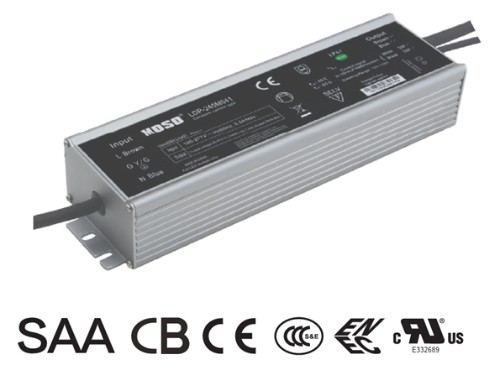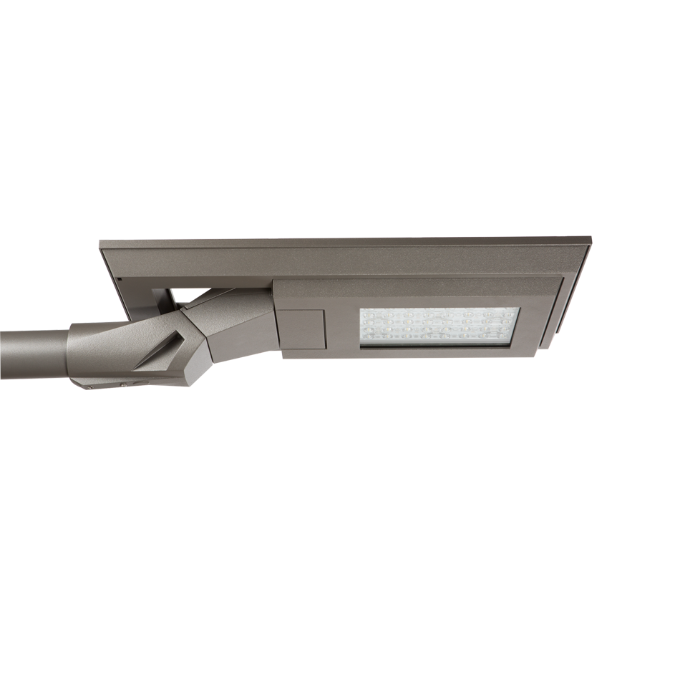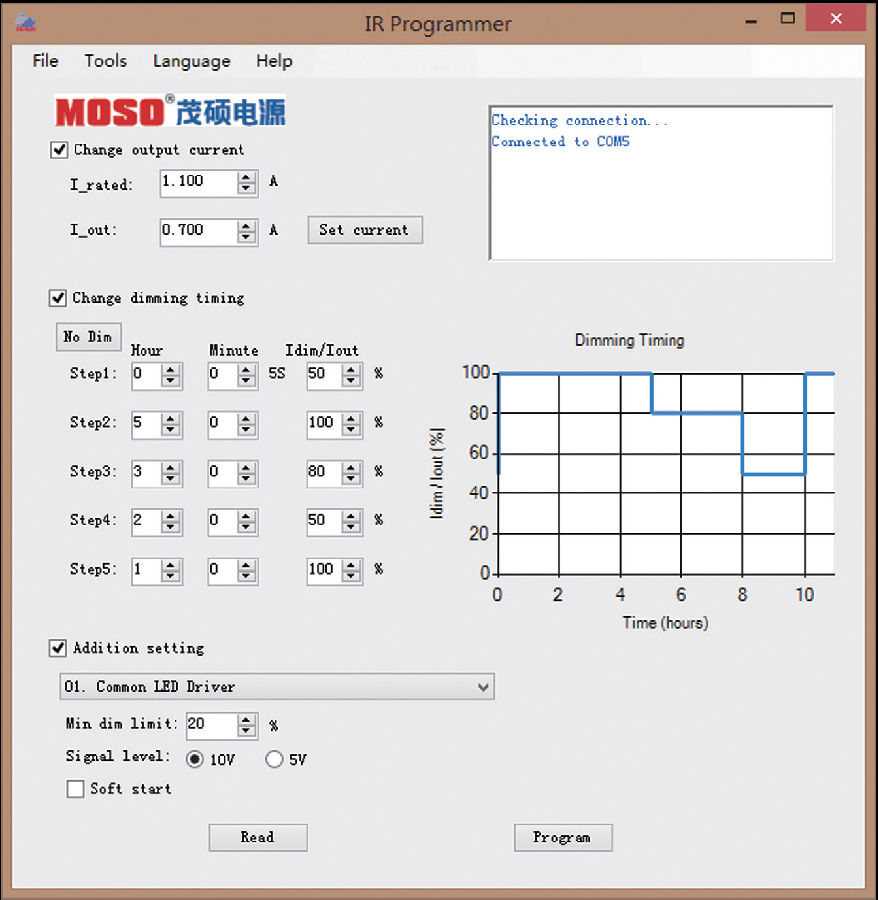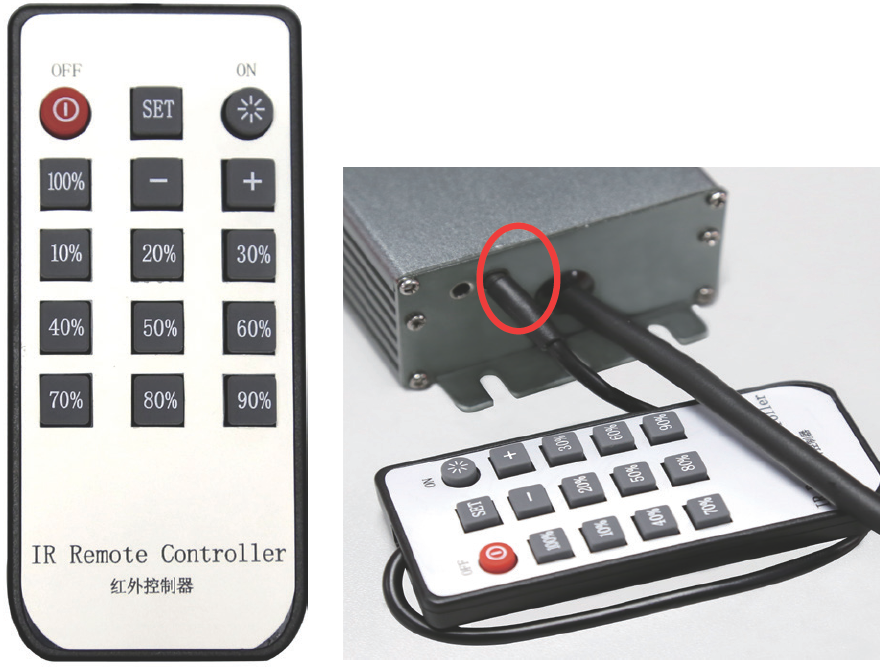 Productkenmerken :
MCU-regeling gebruiken om het geleverde vermogen te beperken, uitgangsstroom configureerbaar, uitgangsspanning zelfreagerend;
Ingebouwde 3-in-1 dimmen en automatisch reageren: 0-10 VDC, PWM-signaal, timerbesturing;
Signaalamplitude kan 5V of 10V zijn;
Uitgerust met interactieve visuele software om de uitvoerinstellingen aan te passen;
Universeel ingangsspanning: (90 ~ 305) Vac;
Soft-switching gepatenteerde technologie, hoge efficiëntie tot 93%;
Algemene bescherming: kortsluiting / te hoge temperatuur / overspanning;
Surge immuniteit: DM-5KV, CM-10KV;
IP67, lijm gepot, geschikt voor droge / natte / vochtige locaties;
Voldoet aan CCC / CE / CB / ENEC / SAA / BIS / UL veiligheidsvoorschriften.
Omgevingstemperatuur: -40 ℃ ~ + 60 ℃.
Toepassing:
LED straat / tunnel verlichting, industriële verlichting, schijnwerpers, kweeklampen, etc.
Technische paremeters:
Input Voltage

90~305 Vac

Protection

Functions

Short Circuit

Input Current

2.0A

Over Voltage

Inrush Current

75A

Over Temperature

Power Factor

0.96

Intelligent Control

Iout programmable

THD

≤15%

1~10V dimming

Operating Temp.

-40°C ~ 60°C

PWM dimming

IP Rating

IP67

Timer step dimming
Specificatie:
Model

Max Power

Vout Range

Iout Range

Default Spec.

Dimmable

Efficiency

(W)

(Vdc)

(A)

LDP-150M054

150W

20~54Vdc

0.42~4.20A

36Vdc 4.2A

Yes

90%

LDP-150M120

150W

60~120Vdc

0.21~2.10A

107Vdc 1.4A

Yes

91%

LDP-150M214-A

150W

80~160Vdc

0.11~1.10A

143Vdc 0.7A

Yes

91%

LDP-150M214-B

150W

140~214Vdc

0.09~0.94A

214Vdc 1.05A

Yes

91%

LDP-150M335

150W

176~335Vdc

0.07~0.70A

214Vdc 0.7A

Yes

92%

LDP-150R054

150W

20~54Vdc

0.42~4.20A

36Vdc 4.2A

No

90%

LDP-150R120

150W

60~120Vdc

0.21~2.10A

107Vdc 1.4A

No

91%

LDP-150R214-A

150W

80~160Vdc

0.11~1.10A

143Vdc 0.7A

No

91%

LDP-150R214-B

150W

140~214Vdc

0.09~0.94A

214Vdc 1.05A

No

91%

LDP-150R335

150W

176~335Vdc

0.07~0.70A

214Vdc 0.7A

No

92%
Over MOSO: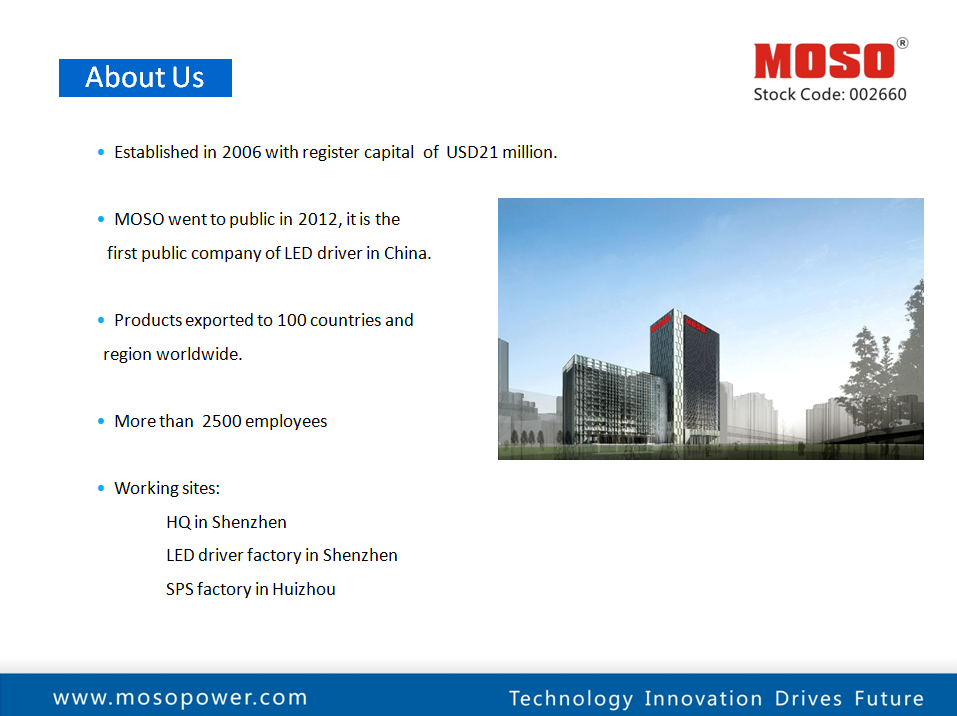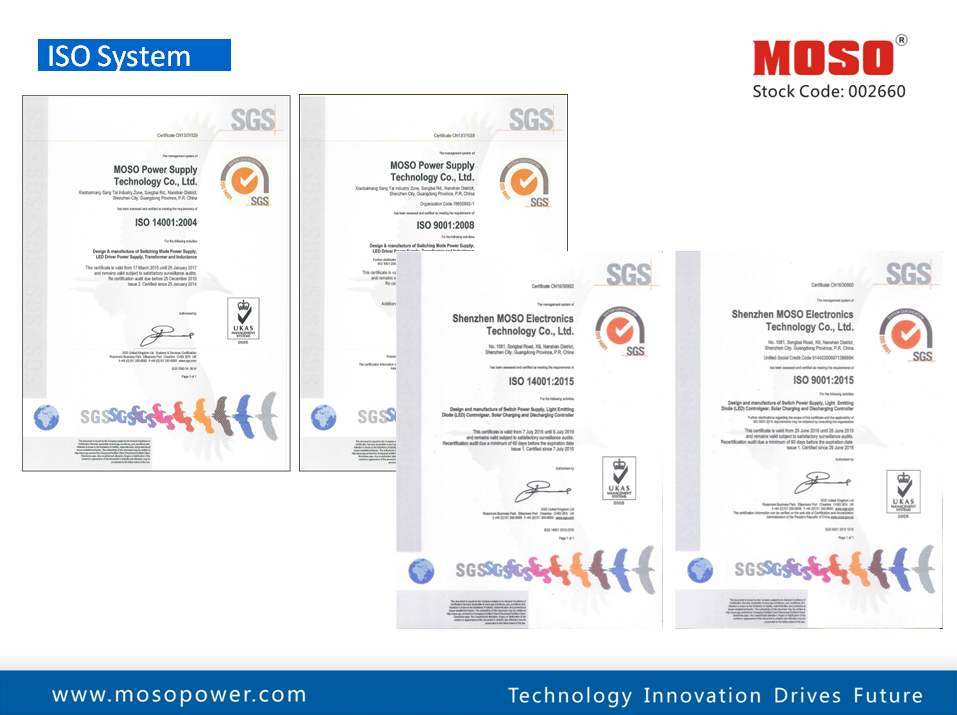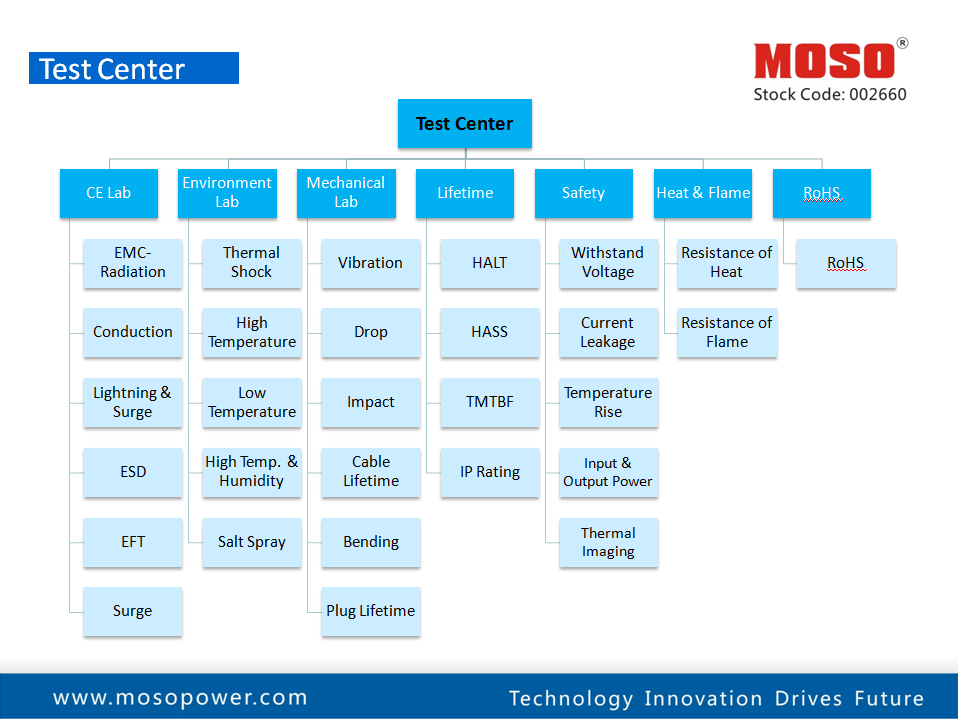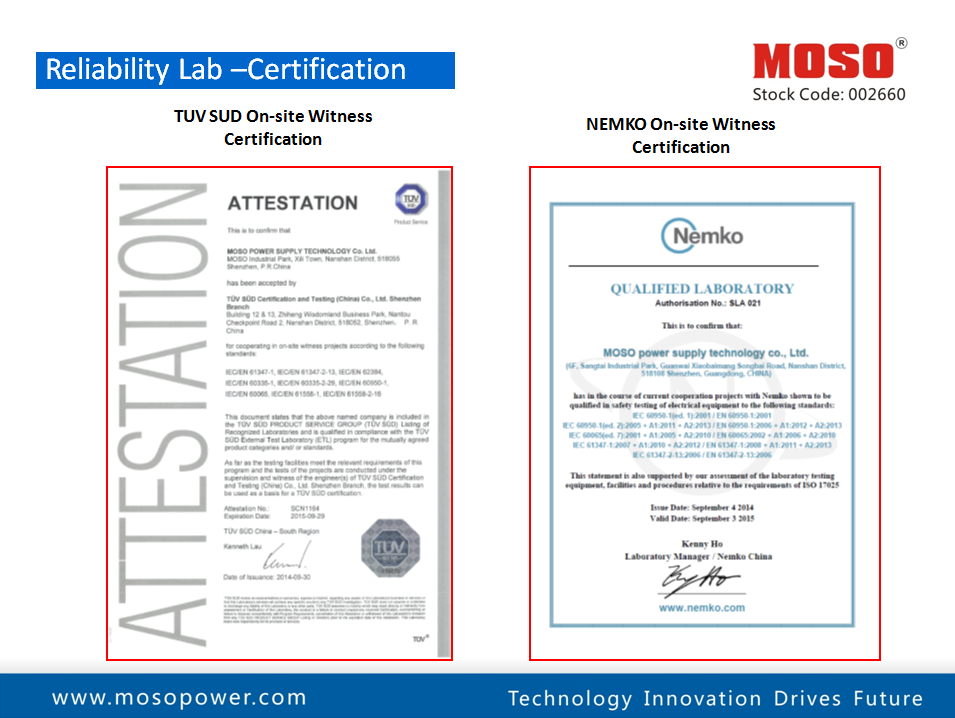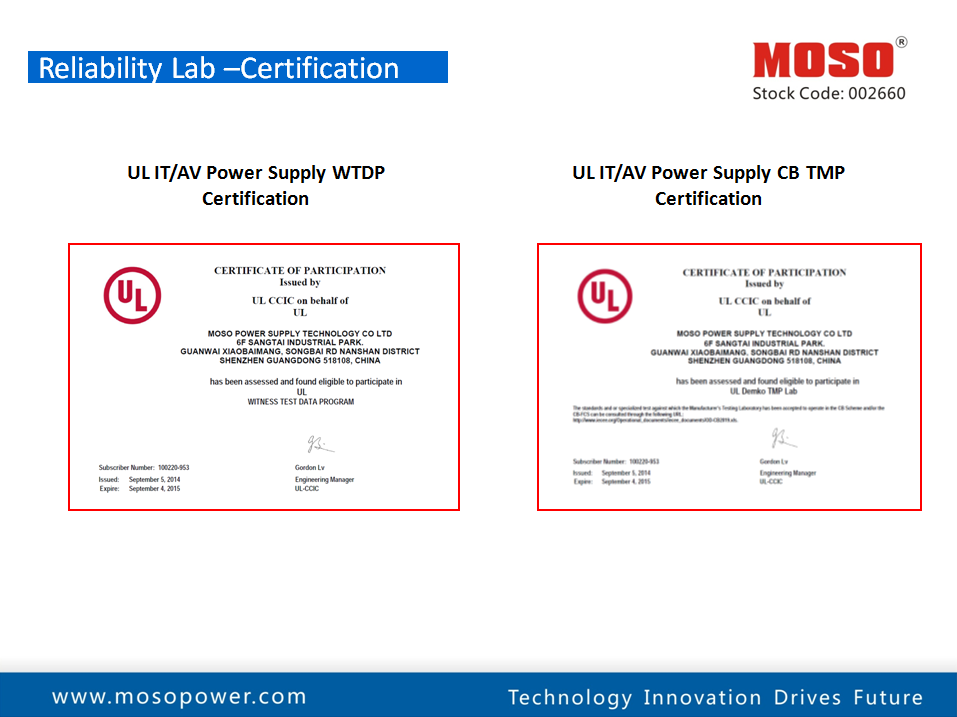 MOSO heeft verschillende distributeurs opgezet in Europa, de Verenigde Staten, Latijns-Amerika, Azië en Australië. Alle MOSO outdoor led-drivers bieden 5 jaar wereldwijde garantie. In het geval van een storing, kunnen klanten worden vervangen door MOSO rechtstreeks of door een van MOSO-distributeurs.
Country

Distributor

Tel

Website

USA

Component Distributors, Inc.

+1 303 357 2732

www.cdiweb.com

Canada

DB Lectro Inc.

+1 888 394 1424

www.dblectro.com

Sweden

Vanpee AB

+46 11 213422

www.vanpee.se

Norway

Vanpee AB

+47 91 87 47 17

www.vanpee.no

Poland

MPL Power Elektro SP. z o.o.

+48 32 44 00 950

www.mplpower.pl

Spain

INELEC, S.A.

+ 34 91 726 35 07

www.inelec.net

Portugal

Italy

Welt Electronic Spa

+39 055 302 631

www.weltelectronic.it

Russia

Intech Lighting
(Group of Macro companies)

+7 (812) 370 60 70

www.intech-light.ru

Turkey

ISIKLAR LED

+90 216 445 70 03

www.isiklarled.com

Turkey

PEGASUS Elektronik

+90 212 322 71 00

www.pgsel.com

India

LUMENS TECHNOLOGIES PVT LTD.

+91 22 2595 0265

www.lumenstech.in

Southeast Asia

Supreme Components International

+65 6848 1178

www.lightingcompass.com/moso/

Taiwan

BrightenPCB

+886 2 2908 8650

www.mosopower.com

Hong Kong

PEGASUS Electronics

+(852) 2153 8686

www.pgsel.com
MOSO wijdt zich altijd aan professionele oplossingen voor buitenverlichting. Neem gerust contact op met ons verkoopteam als u ondersteuning nodig heeft!
Product Categorie : Public Lighting LED Driver > Programmeerbare LED-driver